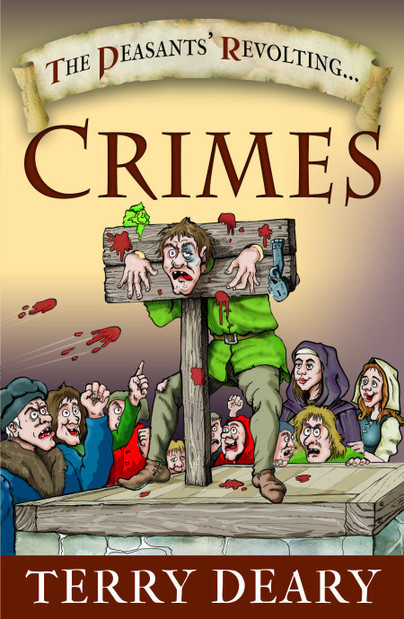 My Review
Thanks to Rosie Crofts at Pen & Sword for sending me this book. I'm making my way through my book backlog while trying to keep up with my blog tour commitments.
It's popular history, so don't expect in-depth discussion of the crimes or events covered in the book. The author has a rather broad definition of 'peasant'. A peasant is:
a person who owns or rents a small piece of land and grows crops, keeps animals, etc. on it, especially one who has a low income, very little education, and a low social position. This is usually used of someone who lived in the past or of someone in a poor country

https://dictionary.cambridge.org/dictionary/english/peasant
Deary's broader definition seems to be broadened to 'a person with a low income and a low social position'. So long as they don't have land and extensive income or property, the author classes them as a peasant.
The author covers the period from the Norman Conquest to the late-eighteenth century. The crimes are everything from petty theft to forgery, murder and revolt. This book is sometimes humorous and it was good for dipping in and out of. It did keep me amused (even when I had to correct minor things) and it is an easy to read book that builds on Deary's 'Horrible Histories' books. It has a similar format to those books, with the era chapters sub-divided by crime, which makes it easy to find specific crimes in specific eras. Deary uses quotes judiciously to support the text.
Probably a good one for children interested in history who have read all the 'Horrible Histories'.